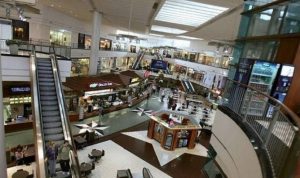 More developers are finding new opportunities in underutilized malls and empty storefronts with mall retrofits.
"Tearing down these properties often makes less sense than finding new uses appropriate for an era when consumers shop so much online.
"A lot of these projects are at Main and Main streets," says Najla Kayyem of Pacific Retail Capital Partners, "and great locations don't go out of style." Pacific Retail Capital Partners recently decided to step in as the operator of Independence Center, an iconic lifestyle shopping center in Independence, MO, just outside of Kansas City.
"We want people in the area to be proud of their center," Kayyem says. She echoes the thoughts of many people currently developing or renovating retail centers in that these spaces need to provide experiences "that really create a community environment."