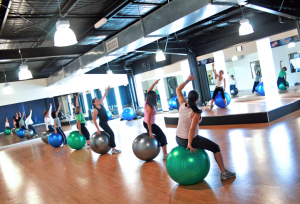 As the Retail Meltdown continues to rage, mall operators are rethinking their tenant mix to capitalize on increasing trends toward fitness and gym memberships to bring foot traffic to languishing stores. Lara O'Keefe describes the new attraction:
"Now, gyms are a valued addition to the tenant mix. Americans' focus on health and fitness has grown to such an extent that athletic apparel has become an acceptable form of attire, increasing people's willingness to shop after working out, the Wall Street Journal reports.
While many retailers have shuttered their doors due to e-commerce competition and declining foot traffic, fitness centers are on the other end of the spectrum as gym memberships skyrocket across the country.
This dynamic has made gyms attractive to landlords, especially as they look to reinvent themselves as entertainment destinations that offer a variety of activities aimed to draw shoppers."