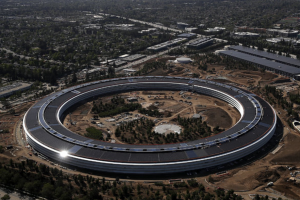 Alison Arieff spent the last year researching the future of the corporate campus through the lens of urbanism.
"The project has explored how the Bay Area's workplaces might become more socially, economically and sustainably efficient, but also how applying new ways of thinking about the design, form and location of these buildings could help create a sense of place.
Solving this isn't rocket science; it's common sense. Don't design buildings that function only as pristine objects with no relationship to their surroundings. Don't put workplaces in locations inaccessible to transit. Do consider the broader context."
Learn more about Sprawl and Sprawl Repair from Galina Tachieva, and check out the Sprawl Repair Manual.
Check out Galina's Blog on Apple's new campus: Not This Time – Why the new Apple campus doesn't work