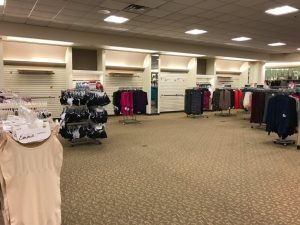 It appears that the mall as we know it may be dead. Long live the retrofitted mall! New uses, new infill, new life for the king of the American consumerism. Read more about retrofit options that can boost an entire community from Leanna Garfield of the Business insider:
"More than 6,400 store locations have announced closures this year. In a recent report, analysts from Credit Suisse predicted that 20% to 25% of malls — about 220 to 275 shopping centers — would shutter over the next five years, largely because of store closures.
Malls of the future have an opportunity to fulfill other community needs besides commerce, June Williamson, an architecture professor at the City College of New
"The development climate of malls were driven less by demand and more by opportunity," Williamson said. "As new centers get built, anchor stores are lured away, and a cannibalization process begins. … Only so many consumers are going to malls, and they will flock to newer ones. If developers build a new mall, they are inevitably undercutting another property. So older properties have to get repositioned every decade, or they will die."
Closed department stores will most likely become other businesses that could benefit from the large square footage, such as fitness centers, churches, offices, public libraries, and even medical clinics, Williamson says.
Since most food courts have a lot of natural light, they could be used as gathering spaces for community groups or daycare centers if they closed down, Williamson says. Some food courts, however, are redeveloping into clusters of higher-priced restaurants.
Mall atriums are wide open spaces that can allow for events like concerts or fashion shows, or serve as car showrooms — all of which generate revenue, Williamson says.
Many dead retail spaces, Williamson says, will most likely morph into businesses that have community functions, such as apartments, public libraries, indoor farms, and refrigerated spaces for processing food for local restaurants or grocery stores.
Malls may increasingly turn their surface parking lots into space that emphasizes walking rather than driving.
Williamson describes ethnic malls as shopping centers that target a specific ethnic demographic in a community. She says this type of customized mall can thrive more than a traditional mall because it better meets local shoppers' needs.
To subsidize regular retail shops, destination malls, also called super regional malls or lifestyle centers, use experiential attractions like movie theaters, bars, casinos, restaurants, rock climbing walls, laser tag, and even roller coasters."
Learn more about Mall Retrofits in the Sprawl Repair Manual.