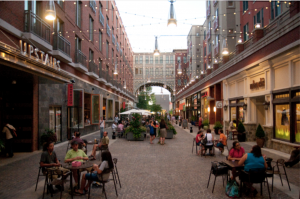 Lee Sobel writes that car-free shopping streets are witnessing a resurgence with the return to traditional neighborhood design.
"Walkable places have become more desirable and people are looking for additional retail options in the places where they already live, work, and play. Car-free shopping streets offer just that."
Sprawl repair techniques offer flexibility of design, scale and ownership options, allowing a range of stakeholders to partake in the success of car-free shopping streets.