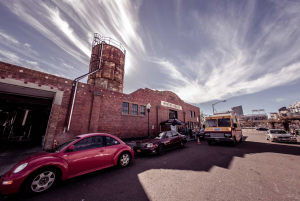 Are millennials the key to preservation?
A new survey by  American Express, National Trust for Historic Preservation and Edge Research – Millennials and Historic Preservation: A Deep Dive Into Attitudes and Values – finds that millennials prefer to live, work and play in neighborhoods with historic buildings.
The survey finds millennials tend to value a mix of old and new buildings where they live, dine, shop and travel.
Stephanie Meeks, president and CEO of the National Trust for Historic Preservation states, "The revitalization of many urban communities is being driven in large part by the influx of young people seeking authentic experiences and places with character that are found in historic neighborhoods."
By revitalizing cities and increasing the density of inner ring neighborhoods utilizing sprawl repair techniques, a great deal of detrimental sprawl can be averted. Learn more about Sprawl Repair on Galina Tachieva's website.