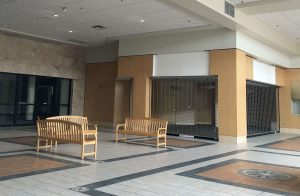 The Editorial Staff of the Bristol Herald in Bristol, VA is seeking to raise public pressure on local officials to find a solution to the dying Bristol Mall in their midst:
"We've previously discussed ideas and the need for action for our "skeletal mall."
"This might all imply prevention of the mall's slow death is a civic issue, but it's not. All of us citizens who share a hope to see the mall, built in 1976, thrive for another 40 years also have an applicable duty. We should collaboratively raise awareness and a sense of urgency to move on this.
Let's try an experiment: Let's all call and write the city's leaders within the next two weeks, asking what's being done to fill the mall and to explore these kinds of options.
If each reader makes the effort to simply ask questions, the strength-in-numbers concept would make the topic too relevant for our local government to ignore."
Read more about their investigations into retrofitting their mall, and the success Sen. Tim Kaine, D-Va., experienced in Richmond during his time as mayor there.